Flying Turns CONSTRUCTION UPDATE!
Transfer track
More transfer track
The trough of this, soon to be tested ride.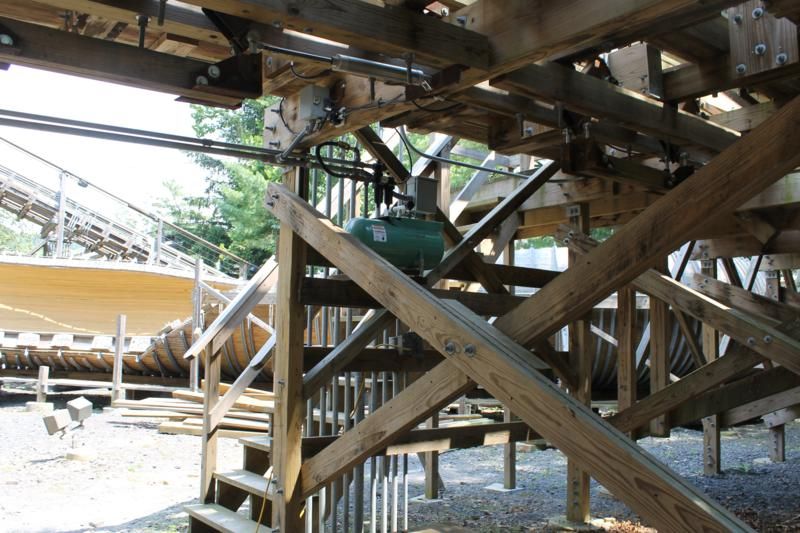 Construction shed, it appears.
We were told that they hope for testing to begin shortly, they are currently waiting for vehicle parts to arrive, but they will be using the same chassis from the previous vehicles. We were also told they run the chassis through the trough daily! So hopefully 2013 will be the year, we need to wait and see how testing with weight distribution goes! But GREAT JOB Knoebel's for being so persistent with this beautiful wooden creation!
Are YOU looking forward to riding Flying Turns when it eventually opens? Have you ever ridden a bobsleigh coaster before! We'd love to hear that, and your thoughts!